Yeah, so, I had to literally stalk these Zara Jacquard Capri pants. As soon as they went up online (yes, I have to shop online because there is not one Zara where I live. FAIL), they were sold out in my size. So, I head over to eBay where they are tragically marked up. 
The horror of not being able to own these pants consumes me but I stand firm that I am not going to pay the higher price. I am convinced and sure that Zara will release some additional sizes. This is where the early morning, midday, and evening online stalking begins…
As you can see, victory was mine. Look at my eyes…got 'em!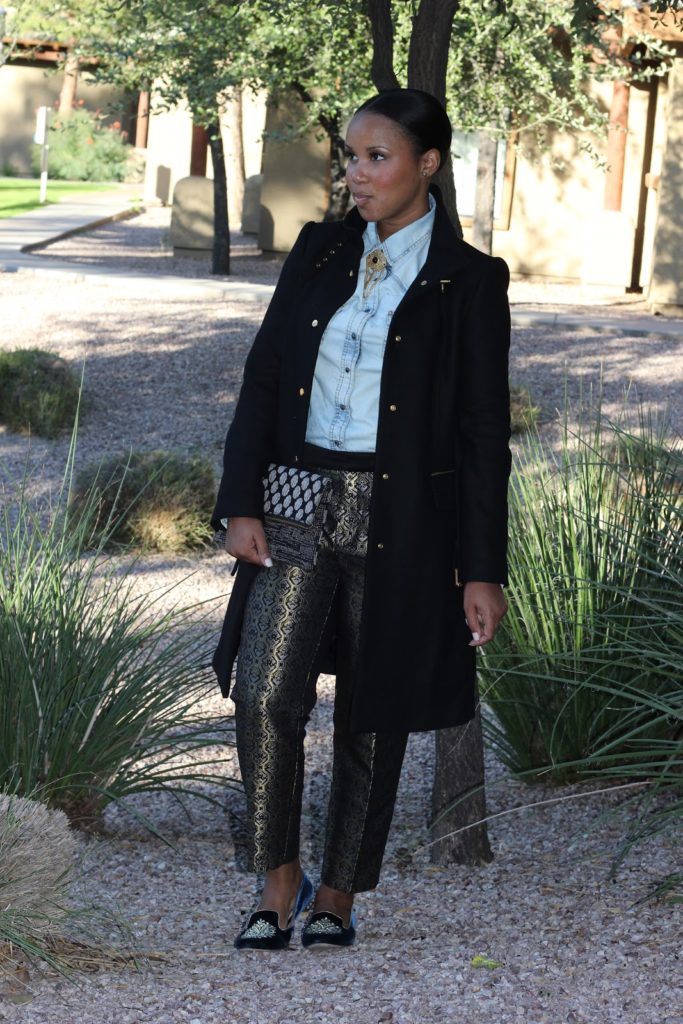 Coat: Zara, Top: Bershka, Pants: Zara, Earrings: Banana Republic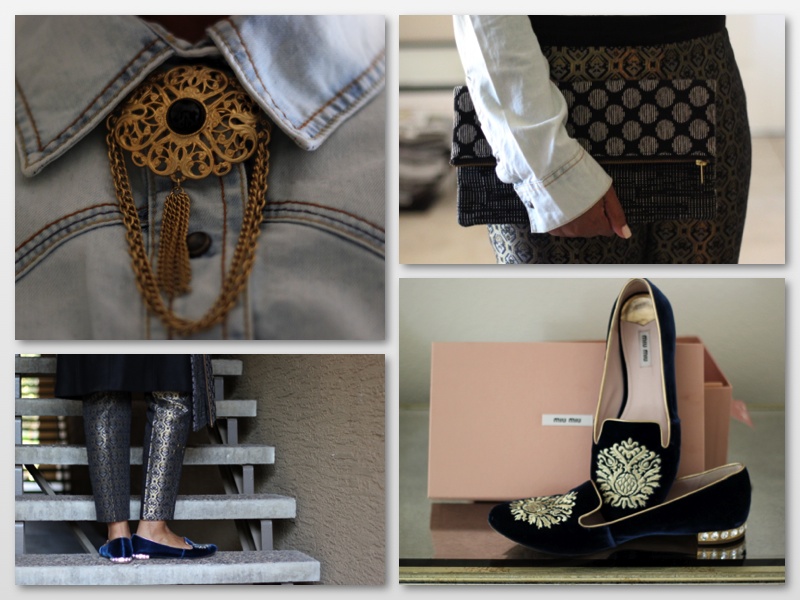 Brooch: Consignment Boutique, Clutch: Nneka Saran, Shoes: Miu Miu