Happy 12.12.12!! I have no idea what this means but the people seem to think it's special.


So, I was watching an episode of Sex and the City a couple of nights ago (yes I will watch every SATC rerun alive…do not judge me!). It was an episode where the girls attend a wedding to witness Carrie's supposedly gay male friend marry a woman. It talks about him maybe not finding the right guy and settling for a woman instead…and so on and so forth.


Anyway, she ends the episode with this quote: "Some people are settling down. Some people are settling. And some people refuse to settle for anything less than butterflies."


Of course this applies to relationships but today I'm using it in reference to clothes. A piece should speak to you. It should yell for you to buy it. You should get down right indignant and disrespectful. You might even start talking to yourself and needing to know names. 
"Who made this ol' disrespectful, fabulous, stupid, brilliant, funky blouse?! Who authorized the production of this?! Who is in charge here?! WHO?!"  
If not, literally, don't buy it. Anything less is uncivilized!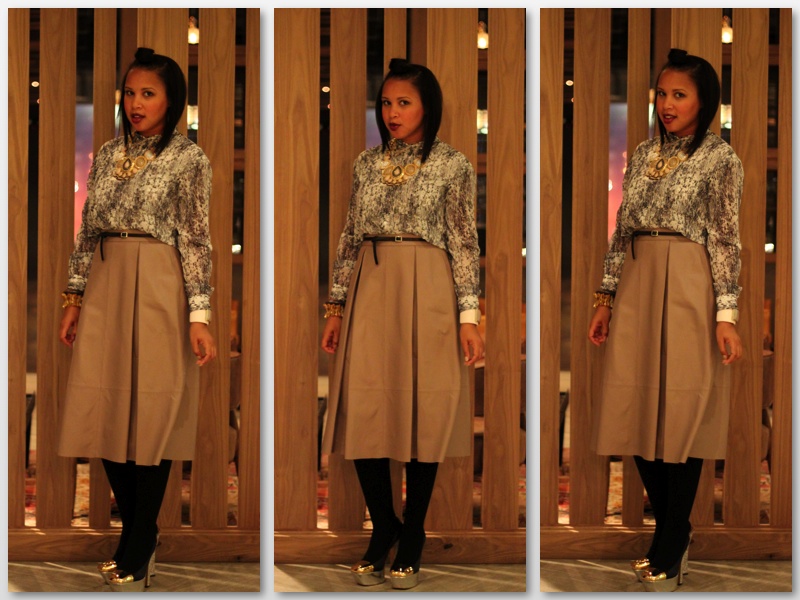 Blouse: H&M, Leather Skirt: ASOS, Tights: Forever 21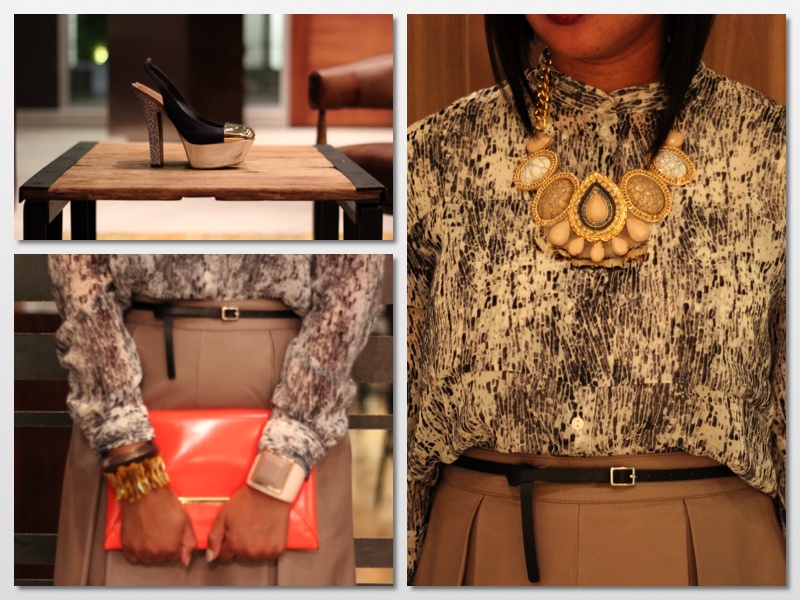 Shoes: YSL, Clutch: BCBG, Necklace: Leslie Danzis, Belt: Maison Martin Margiela for H&M, Bracelets/Cuff: Mango, Consignment Shop Find and Dillard's
Coat: Zara

Which way shall I go to find the butterflies?