Two things…
Number one, I lost my mind in H&M, recently. Hence, the reason why almost every article of clothing that I am wearing is from H&M.
Number two, I love this hairstyle! Apparently, I like hair on top of my head.
When I saw this coat and jacket, I immediately loved the patterns together. And yes, I used the jacket as my shirt. That actually happened.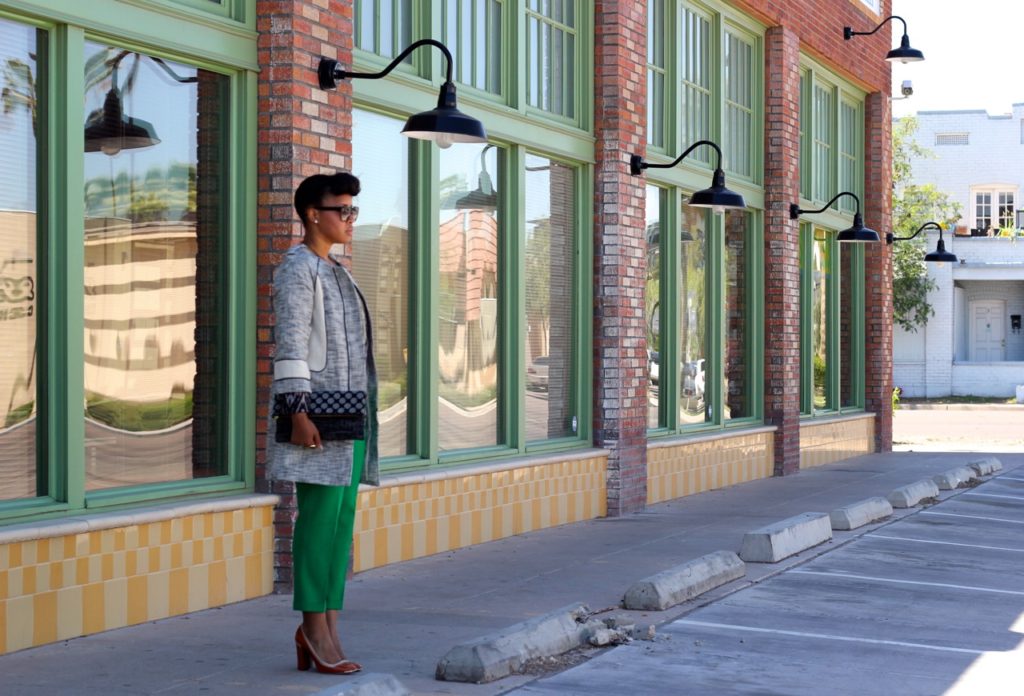 Coat: H&M, Pants: J. Crew, Sunglasses: H&M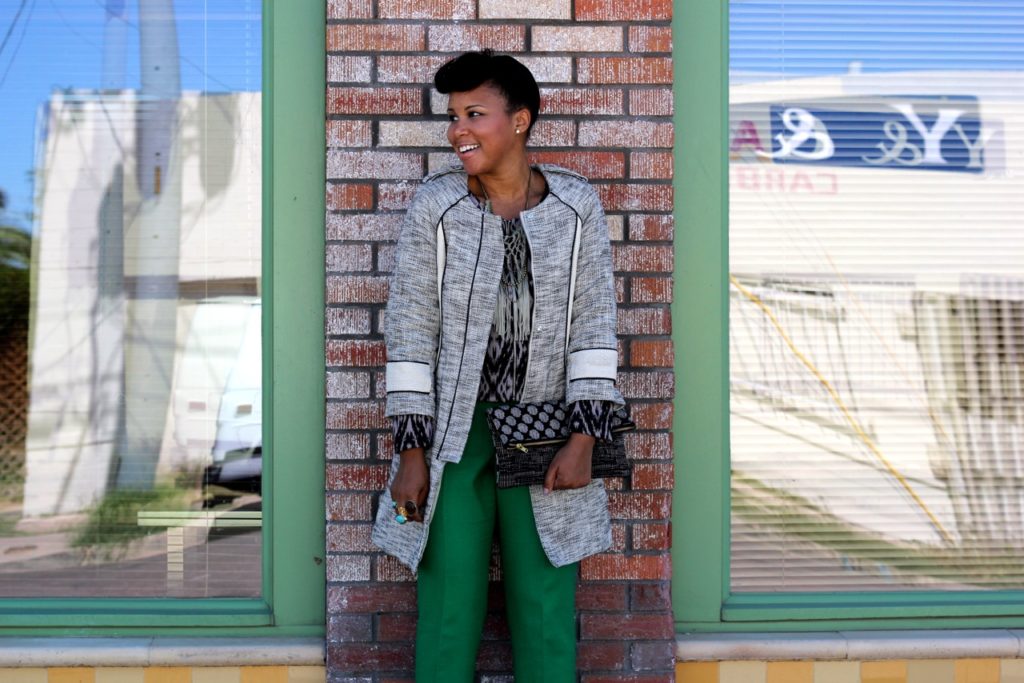 Jacket: H&M, Necklace: H&M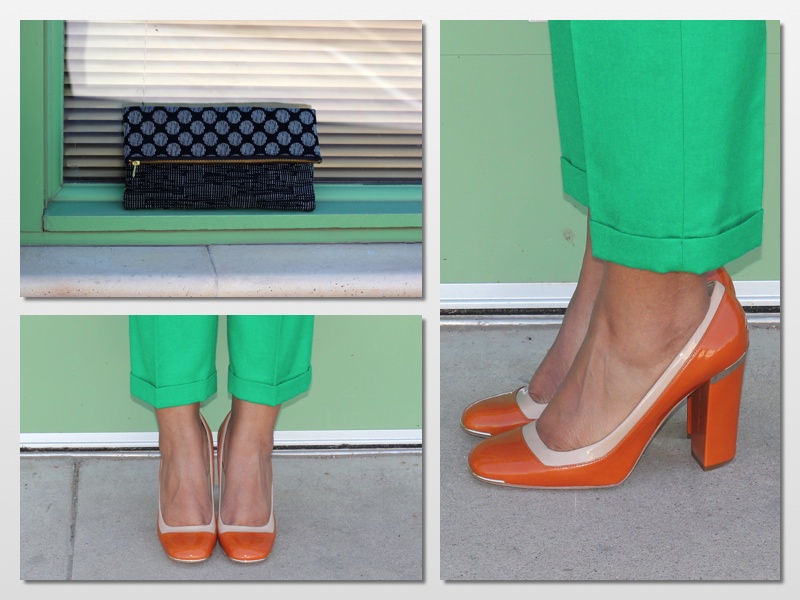 Clutch: Nneka Saran, Shoes: Stella McCartney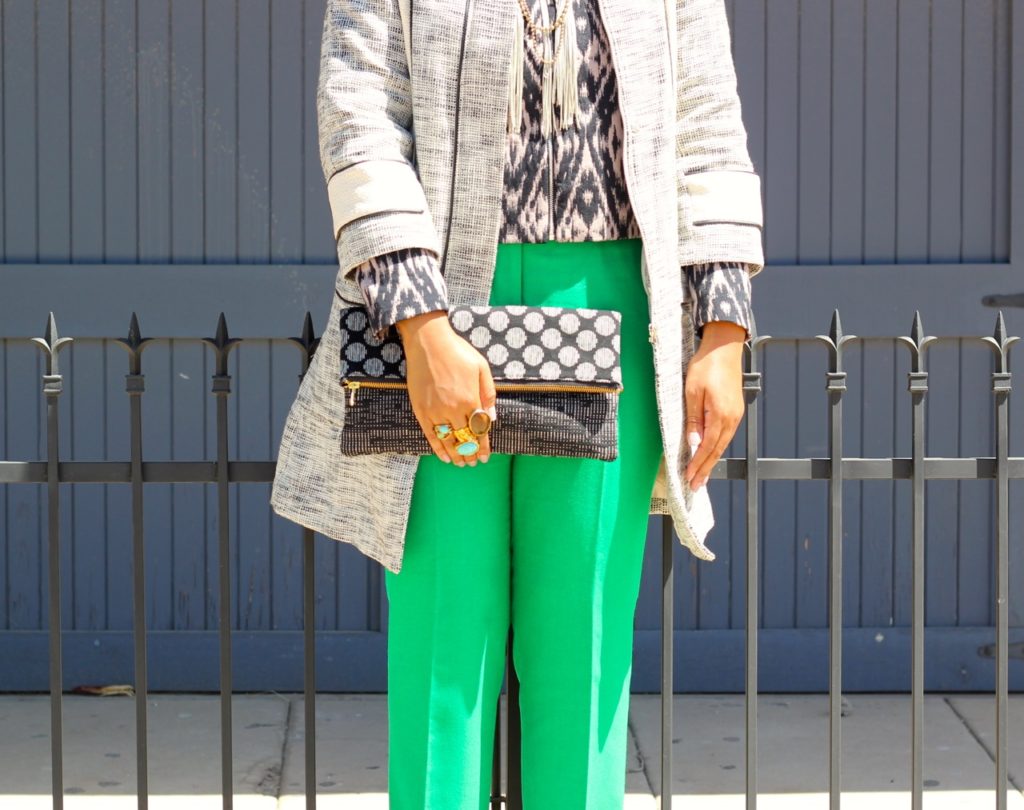 Rings: Banana Republic and YSL
H&M Coat – Available In Stores
H&M Jacket – Available In Stores
H&M Sunglasses – Available In Stores
J. Crew Pants – Similar here
Nneka Saran Clutch – Similar here
H&M Necklace – Similar here
Stella McCartney Shoes – Sold here
YSL Arty Ring – Sold here