Now, I ain't saying she's a gold digger 'cause she turned into a goal digger! Get down, girl, go 'head, get down…
I rap on the side. 
According to the Urban Dictionary, a goal digger is 
a person who 
desires wealth in all areas of life, who 
seeks the secrets of the millionaire mind and 
has the smarts, optimism, integrity, and passion to do it themselves. 
Hmph. Well, don't mind if I do!
When I saw this Sandro Paisley blouse, I was definitely positive that it was ugly. Like, an ugly kind of cute or a gaudy kind of fabulous.  You know what I mean? To take it even further to the next level, I paired the blouse with these gold H&M shorts that are a 70's kind of 2013. Right? Right…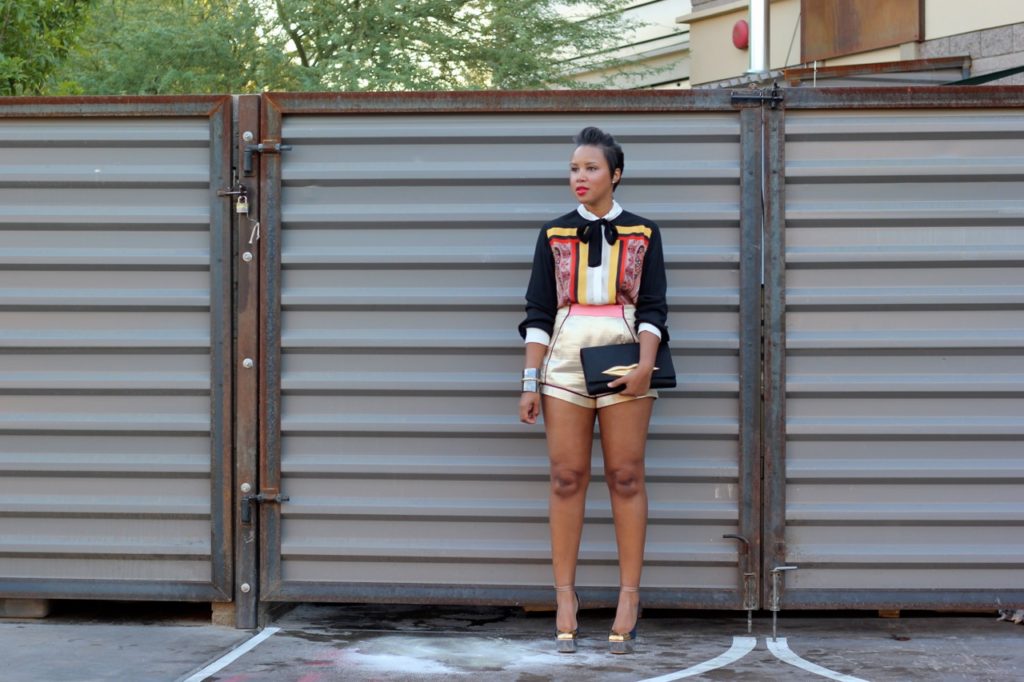 Blouse: Sandro, Shorts: H&M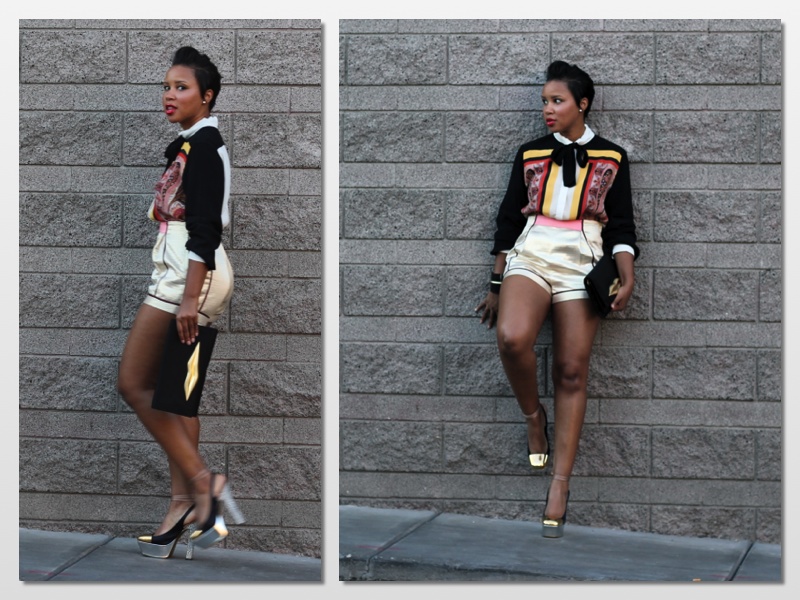 Blouse: Sandro, Shorts: H&M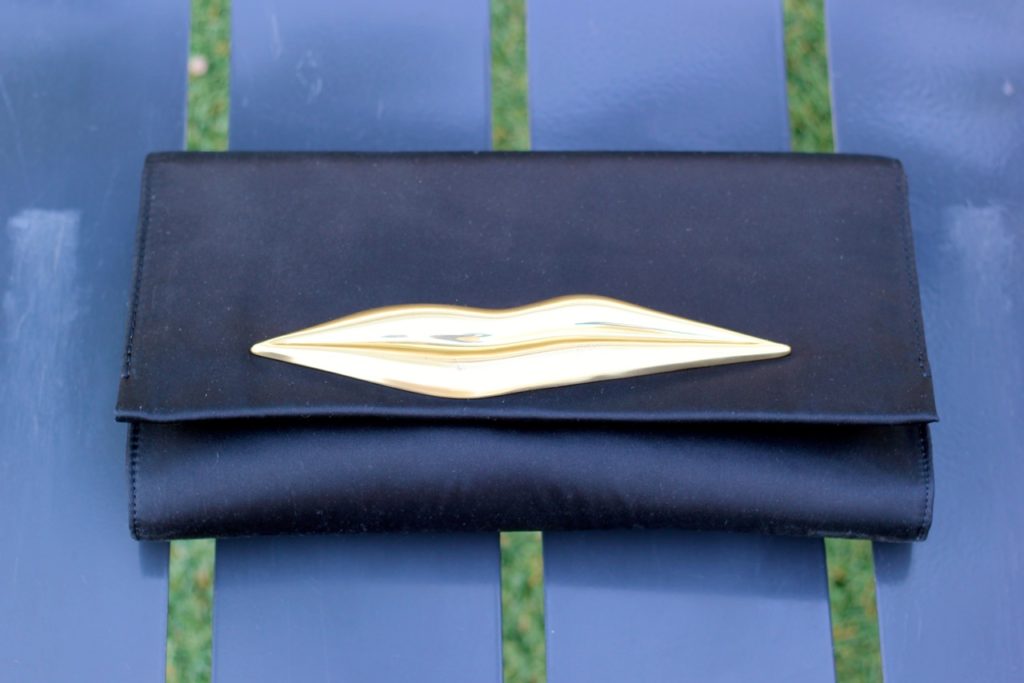 Clutch: Diane von Furstenberg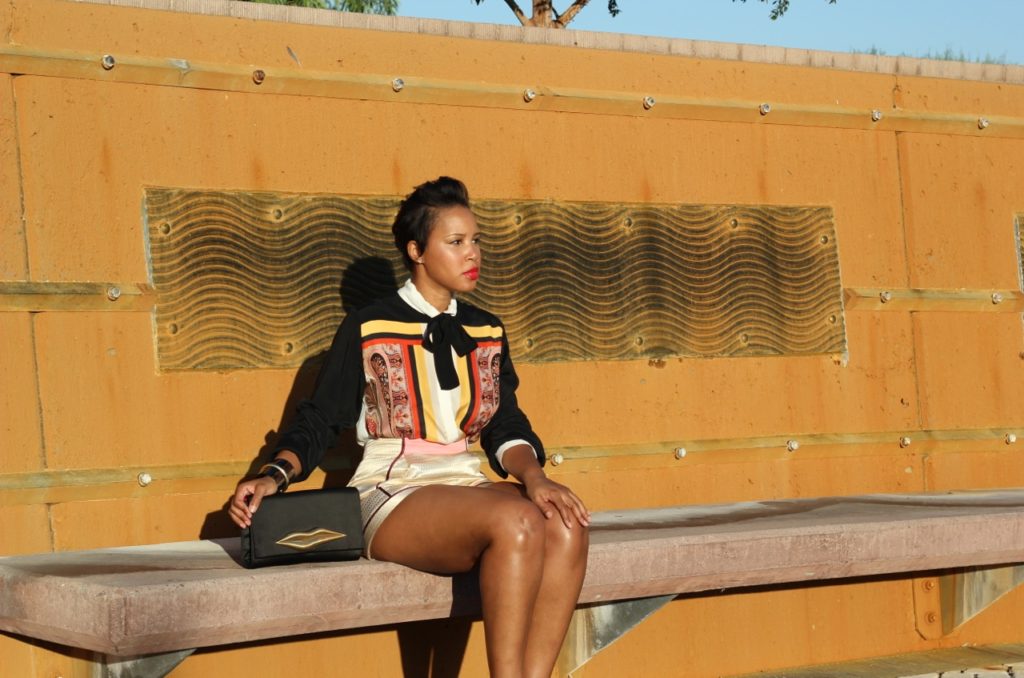 Clutch: Diane von Furstenberg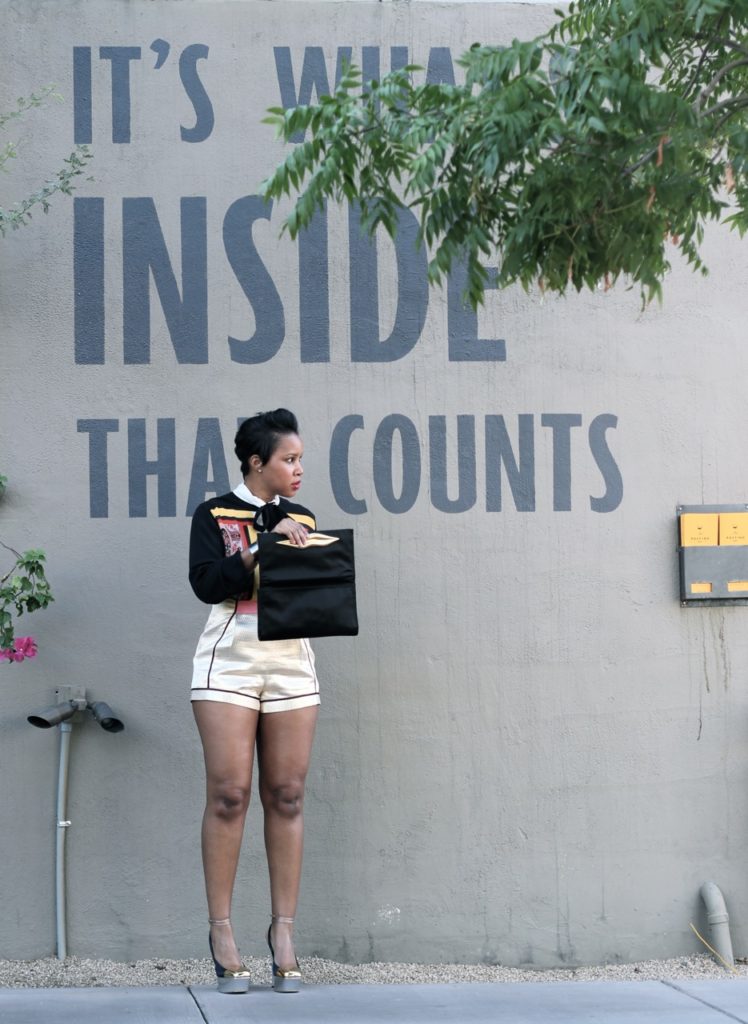 Clutch: Diane von Furstenberg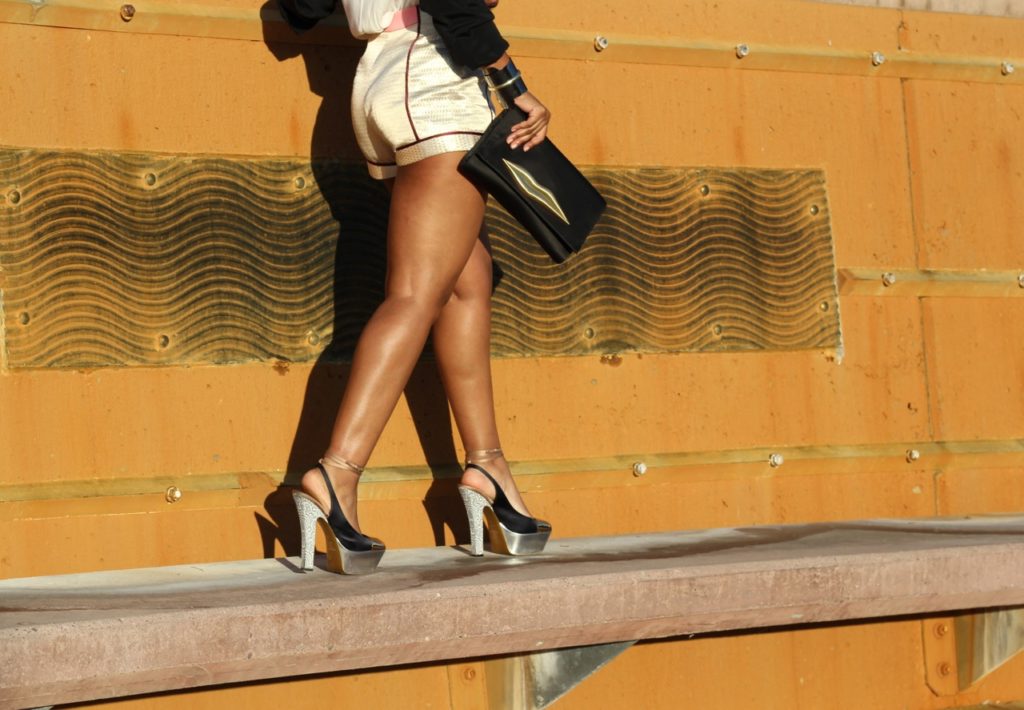 Clutch: Diane von Furstenberg, Cuff: Mango, Shoes: YSL
Links: