I don't know if I'm the only one but every time I get dressed, I want to create a new look. Now, I'm not here for the wear it once lifestyle but I do want to take familiar pieces and create something new.
Under time constraints, this can sometimes cause delays in the schedule. When I'm getting dressed my room looks exactly like someone invited twelve rambunctious children to have their way with my closet.
Anywho, this look came together in one of those time constrained situations. I love the way the textures complimented each other. The leather against the quilted pattern in the top…such a good idea.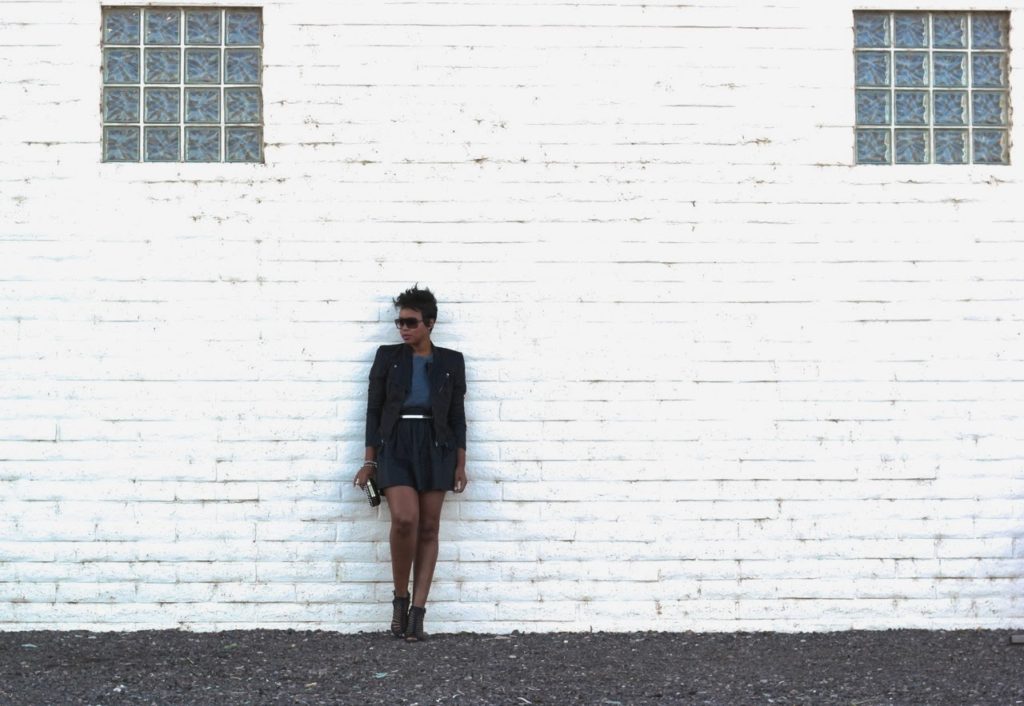 Jacket: Blank NYC, Top: ASOS, Skirt: ASOS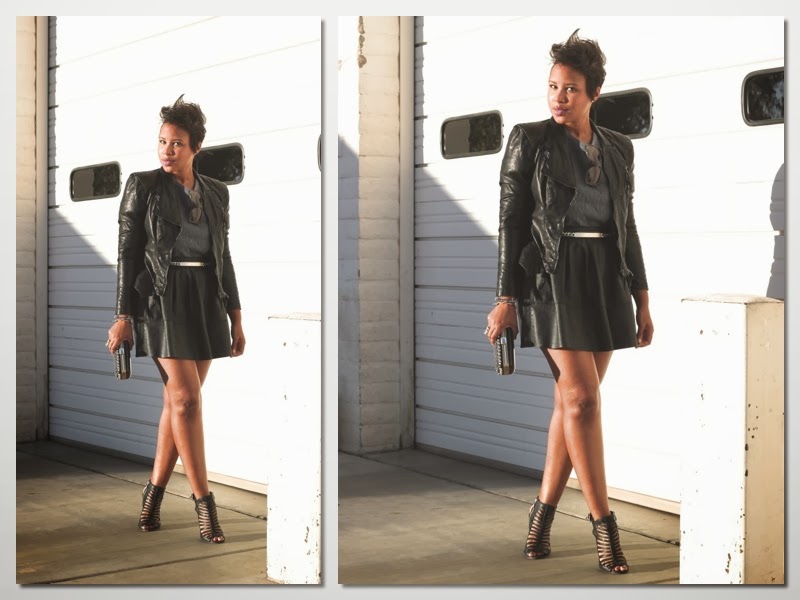 Jacket: Blank NYC, Top: ASOS, Skirt: ASOS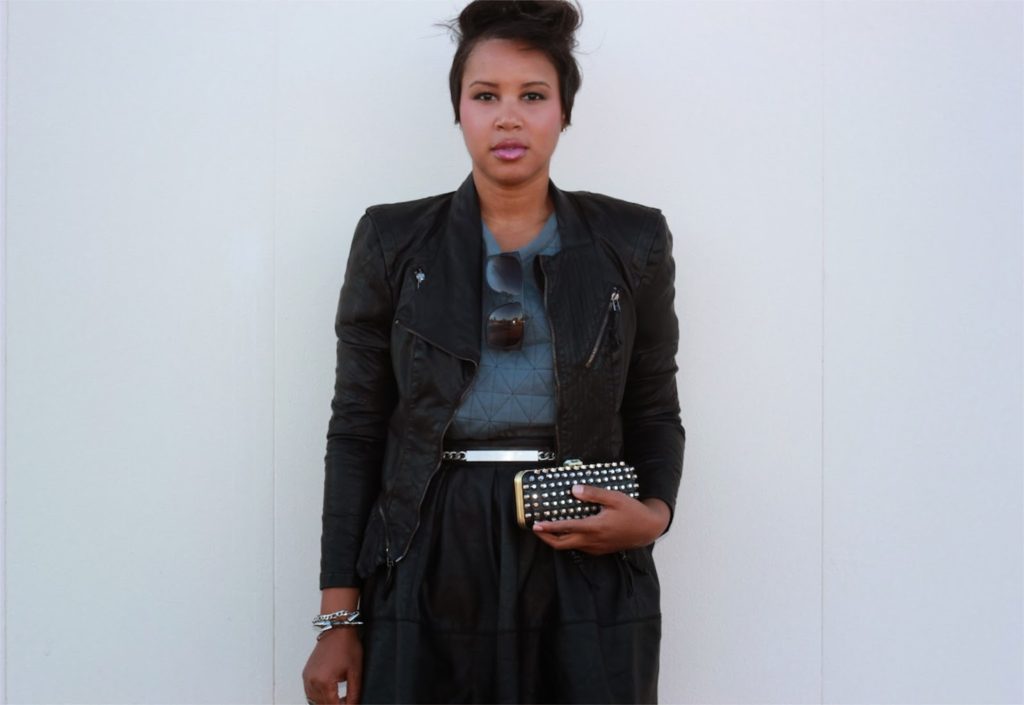 Sunglasses: Marni for H&M, Belt: Zara, Clutch: Zara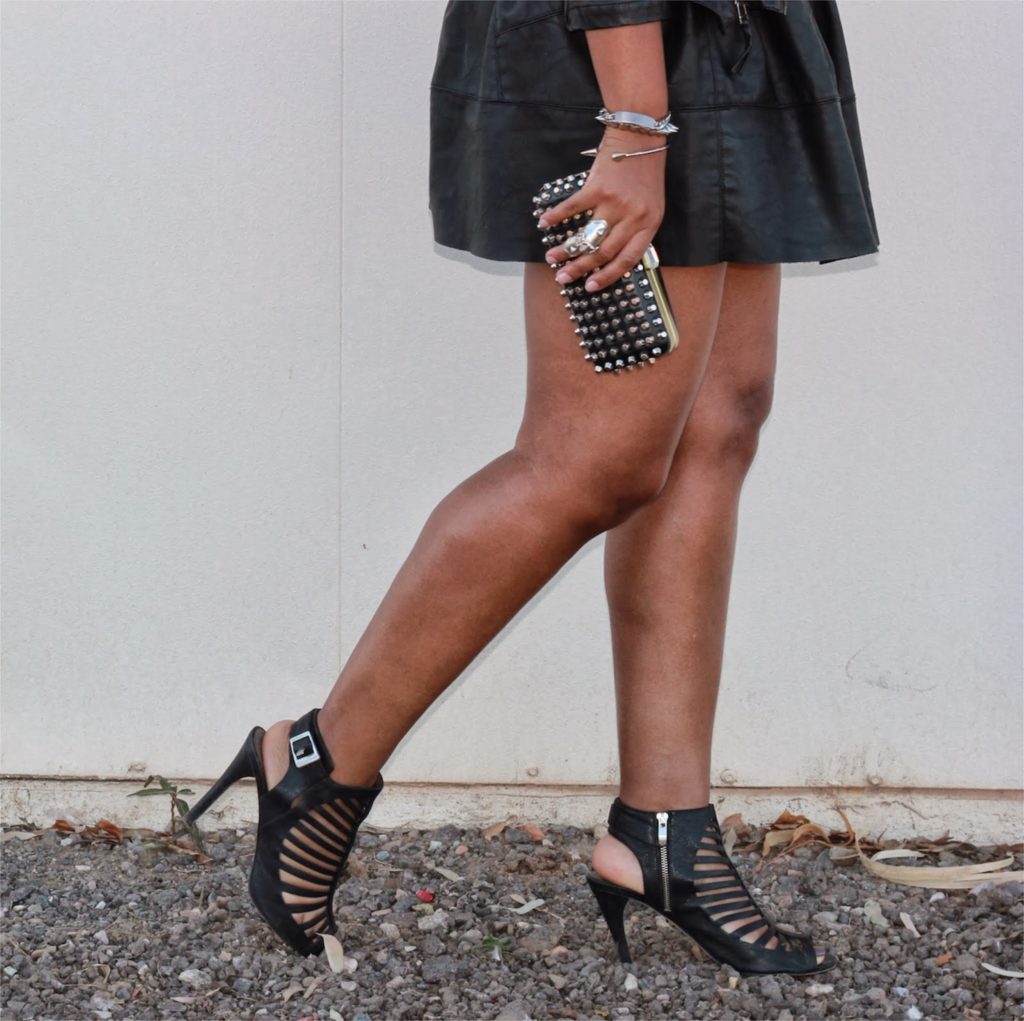 Shoes: Vince Camuto, Bracelets: ASOS, Ring: ASOS, Clutch: Zara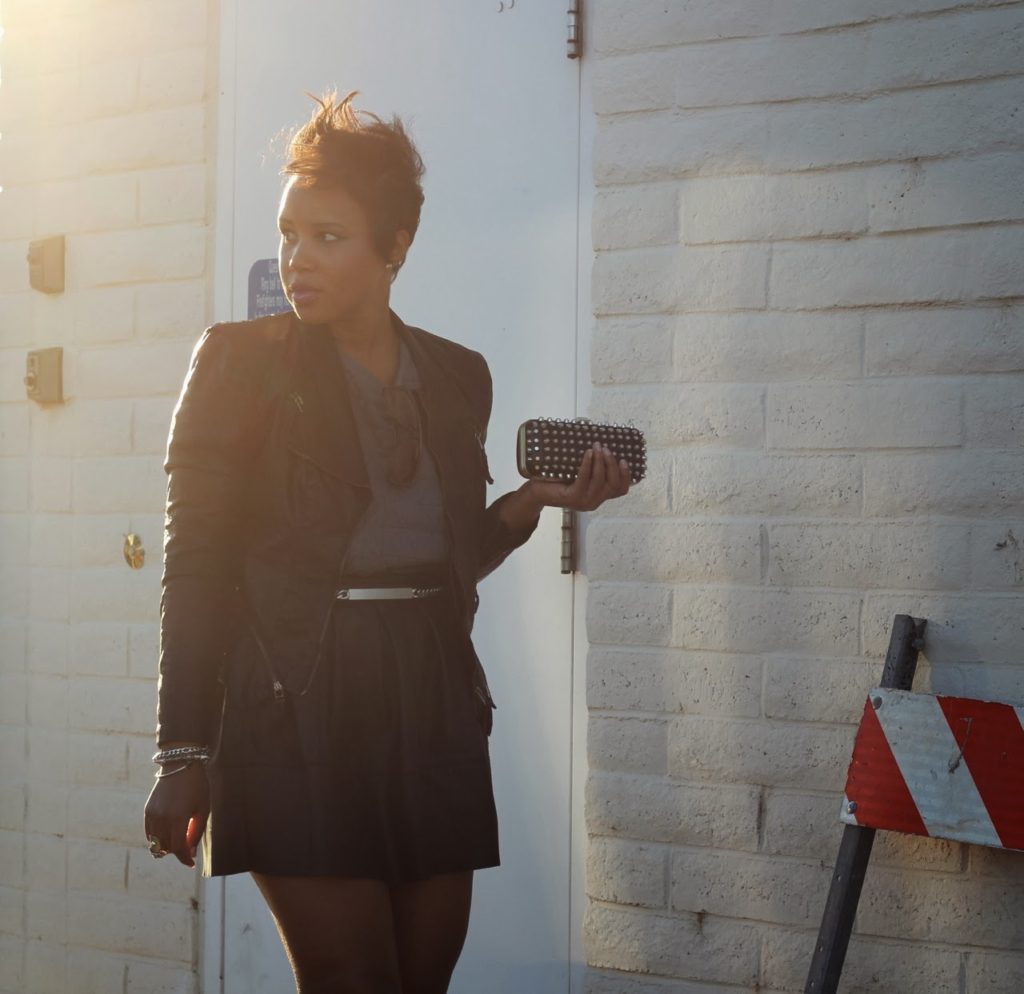 Sunglasses: Marni for H&M, Belt: Zara, Clutch: Zara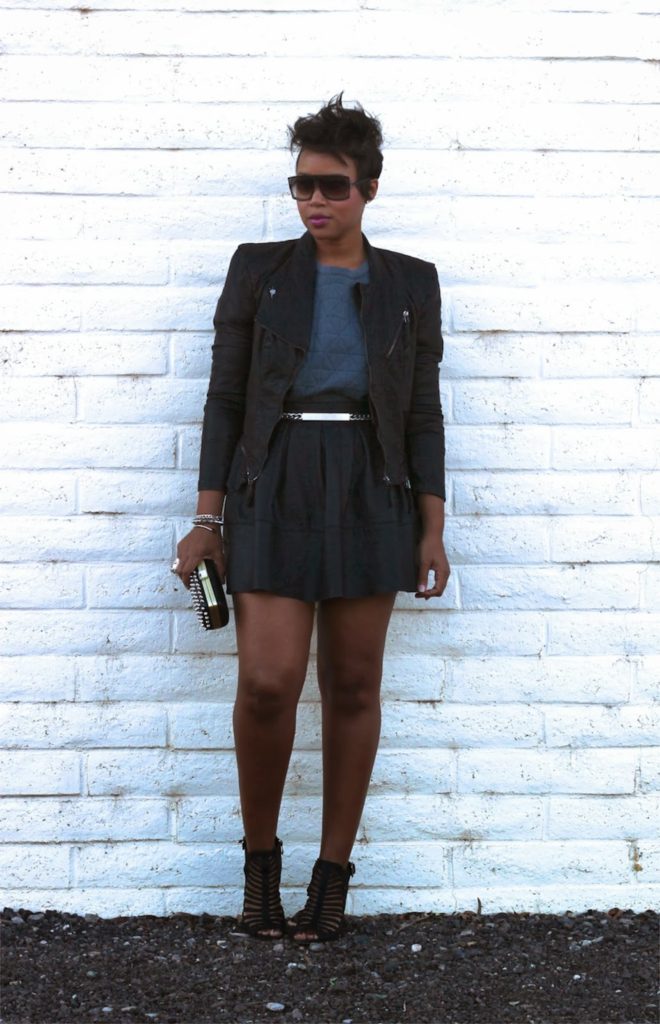 Jacket: Blank NYC, Top: ASOS, Skirt: ASOS
Links: