Hello, my name is Tiffany and I'm addicted to designer collaborations. 
Hi Tiffany…
Back in November, November 14th to be exact, I waited in line for the Isabel Marant for H&M designer release. I previously owned not one Isabel Marant item (not even the wedge sneakers!) and this H&M collabo was my chance.
If you follow me on Instagram, you saw that I walked out with a couple of very cute bags filled with goodies from the collection. But truth be told, after my bank account and I had a really long heart felt conversation with each other, I was only left with four items: the silk scarf which I've worn here, the metal scarf, and the top and jeans worn in this look.
When I saw the look book, this top and these jeans were all that I wanted. Obviously, I loved the prints. However, when I threw this snow white coat from Zara on top of those prints, a cool so icy was achieved that even I wasn't ready.
Please excuse the breeze…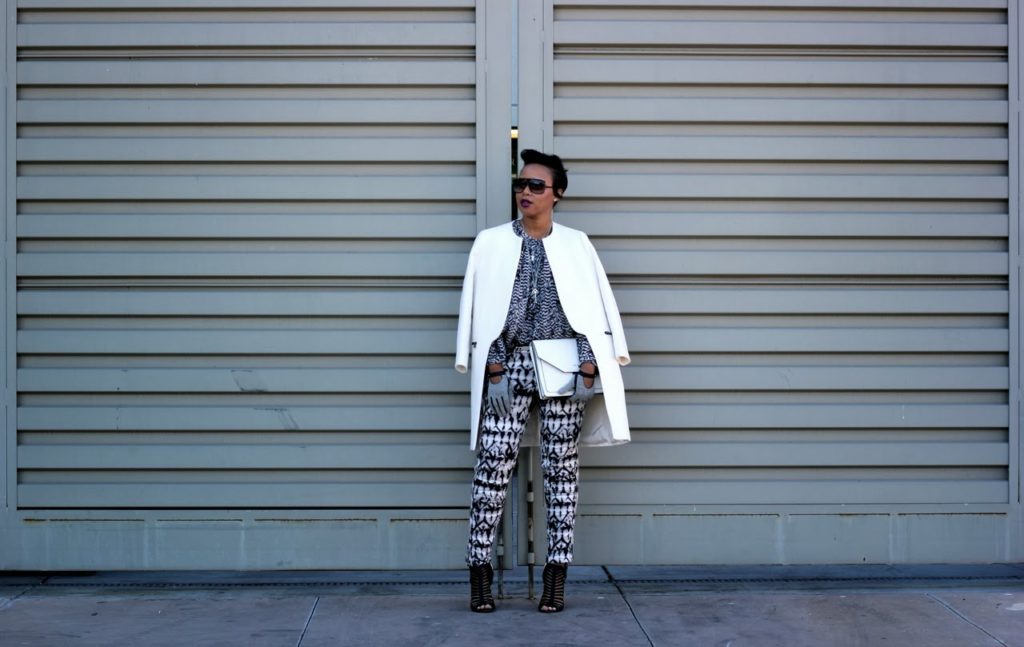 Coat: Zara, Top: Isabel Marant for H&M, Jeans: Isabel Marant for H&M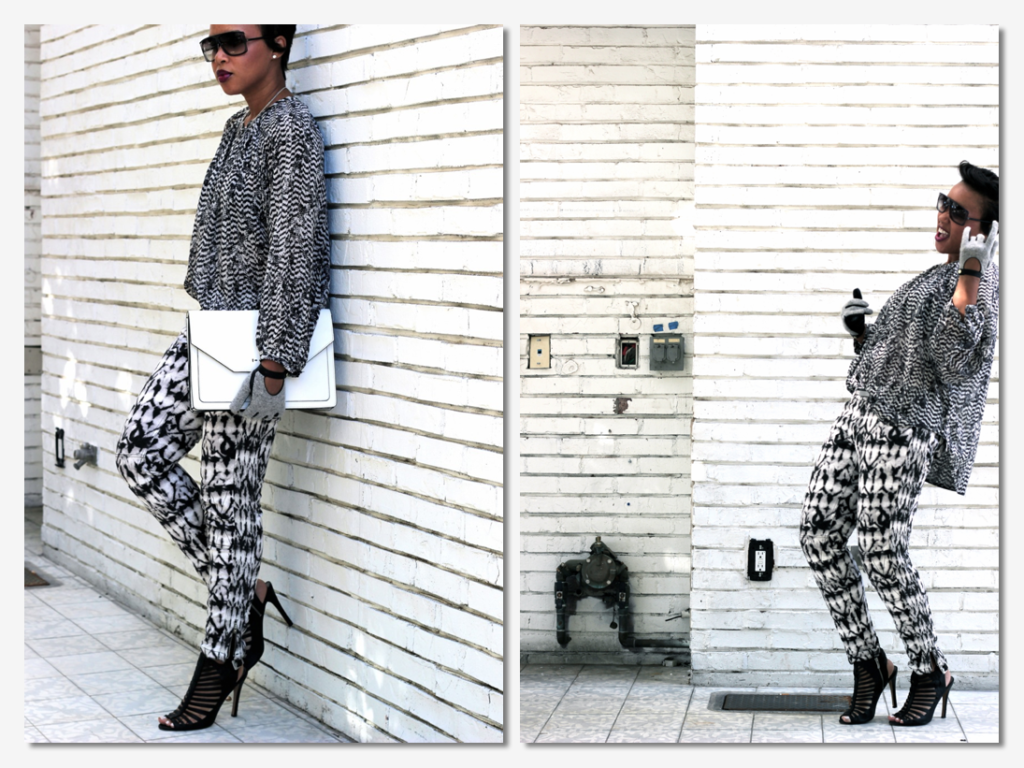 Gloves: Zara, Clutch: BCBG, Shoes: Vince Camuto, Sunglasses: Marni for H&M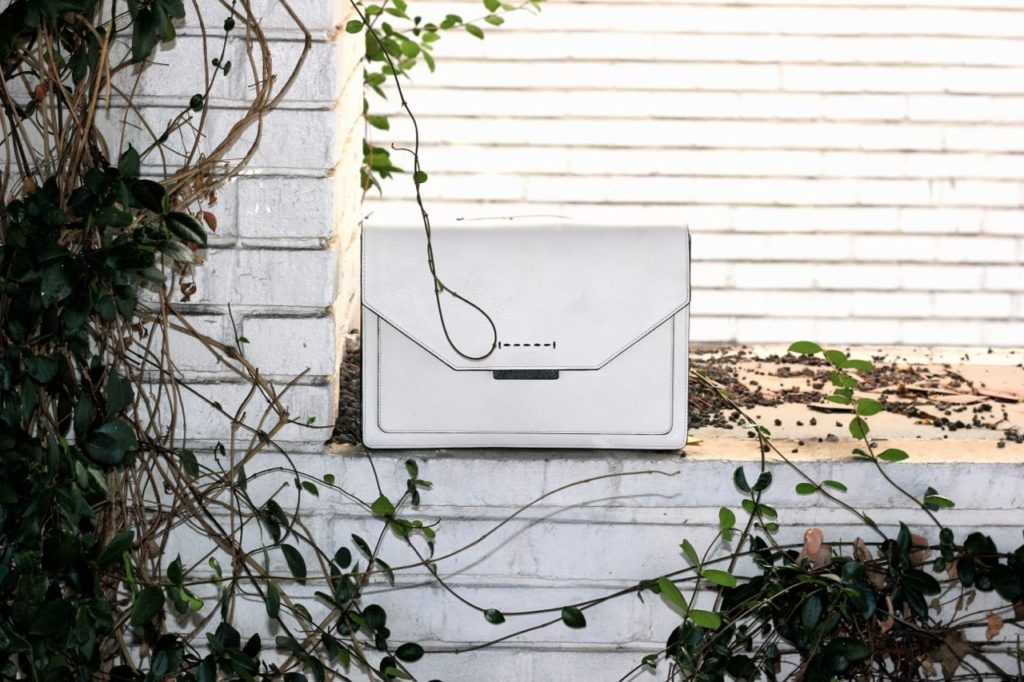 Clutch: BCBG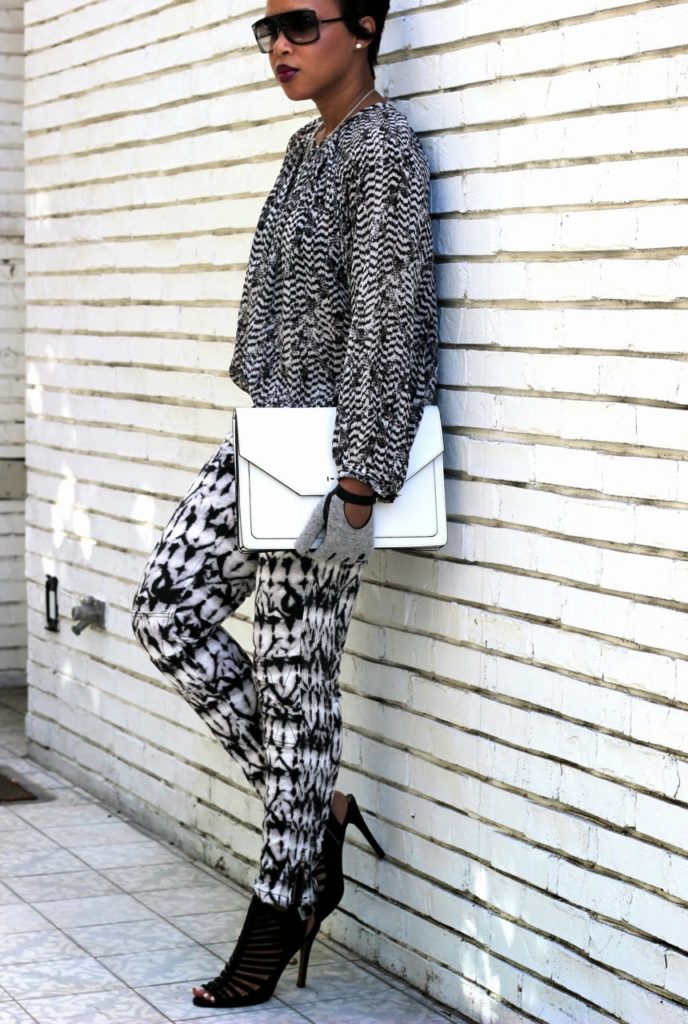 Top: Isabel Marant for H&M, Jeans: Isabel Marant for H&M, Shoes: Vince Camuto, Clutch: BCBG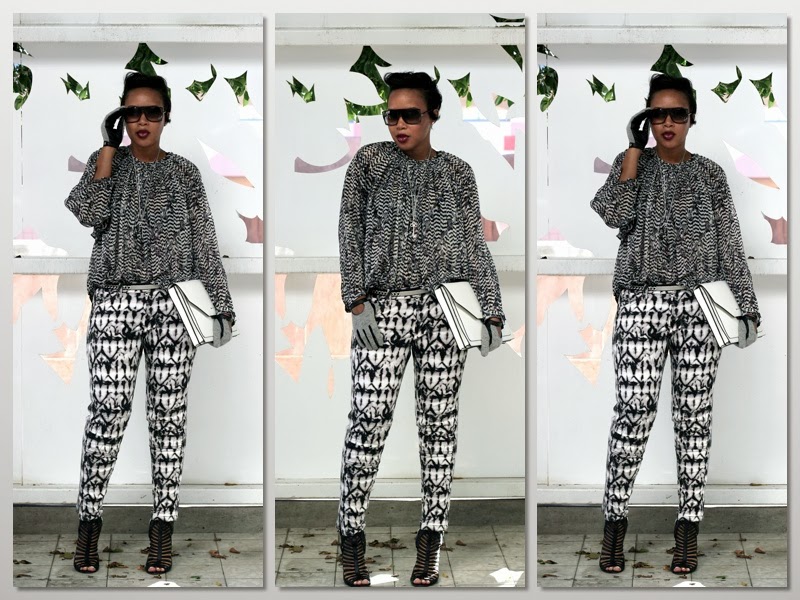 Top: Isabel Marant for H&M, Jeans: Isabel Marant for H&M, Shoes: Vince Camuto, Clutch: BCBG
Isabel Marant for H&M Shirt – Sold on eBay here
Isabel Marant for H&M Jeans – Sold on eBay here