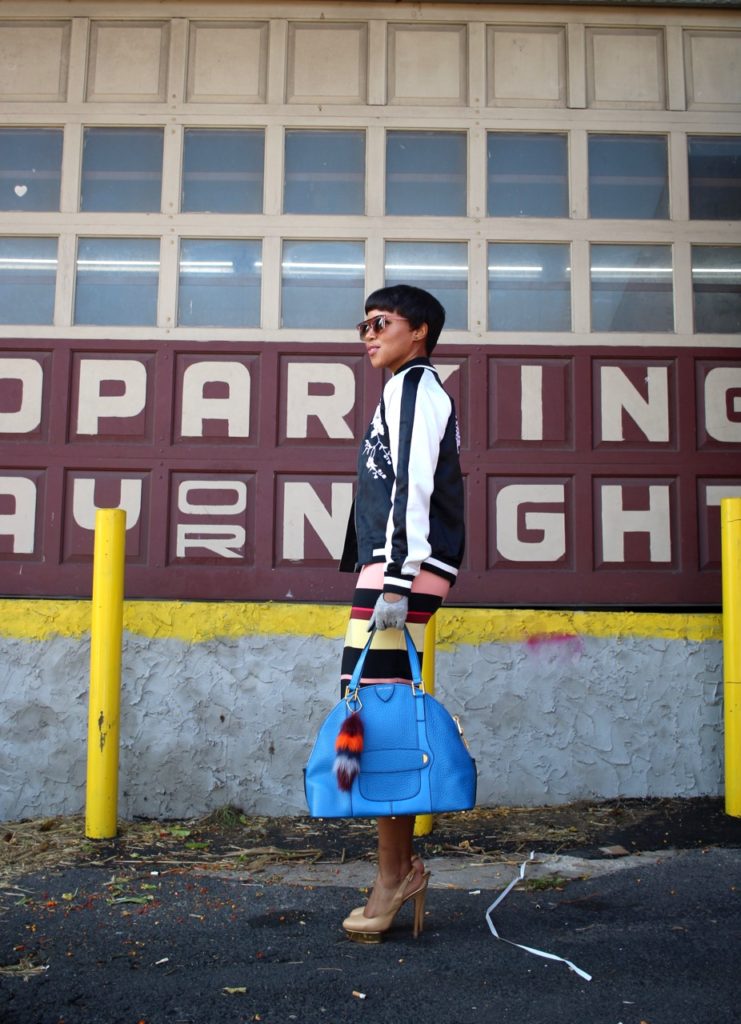 *This post is brought to you in partnership with JCPenney. 
The styling, thoughts, and opinions are those of The Werk! Place
One of the best things about being an Online Influencer is being exposed to brands that I would probably never discover on my own. Since I have the habit of going to the same retailers over and over again. I'm always happy to have someone or something take me out of the habit and show me something new and different.
With most of my fast fashion looks, I accessorize with pieces like the Marc Jacobs bag and Charlotte Olympia Dolly Slingbacks to take the look to another level. Like elevators.
Me and You.
Get the look: