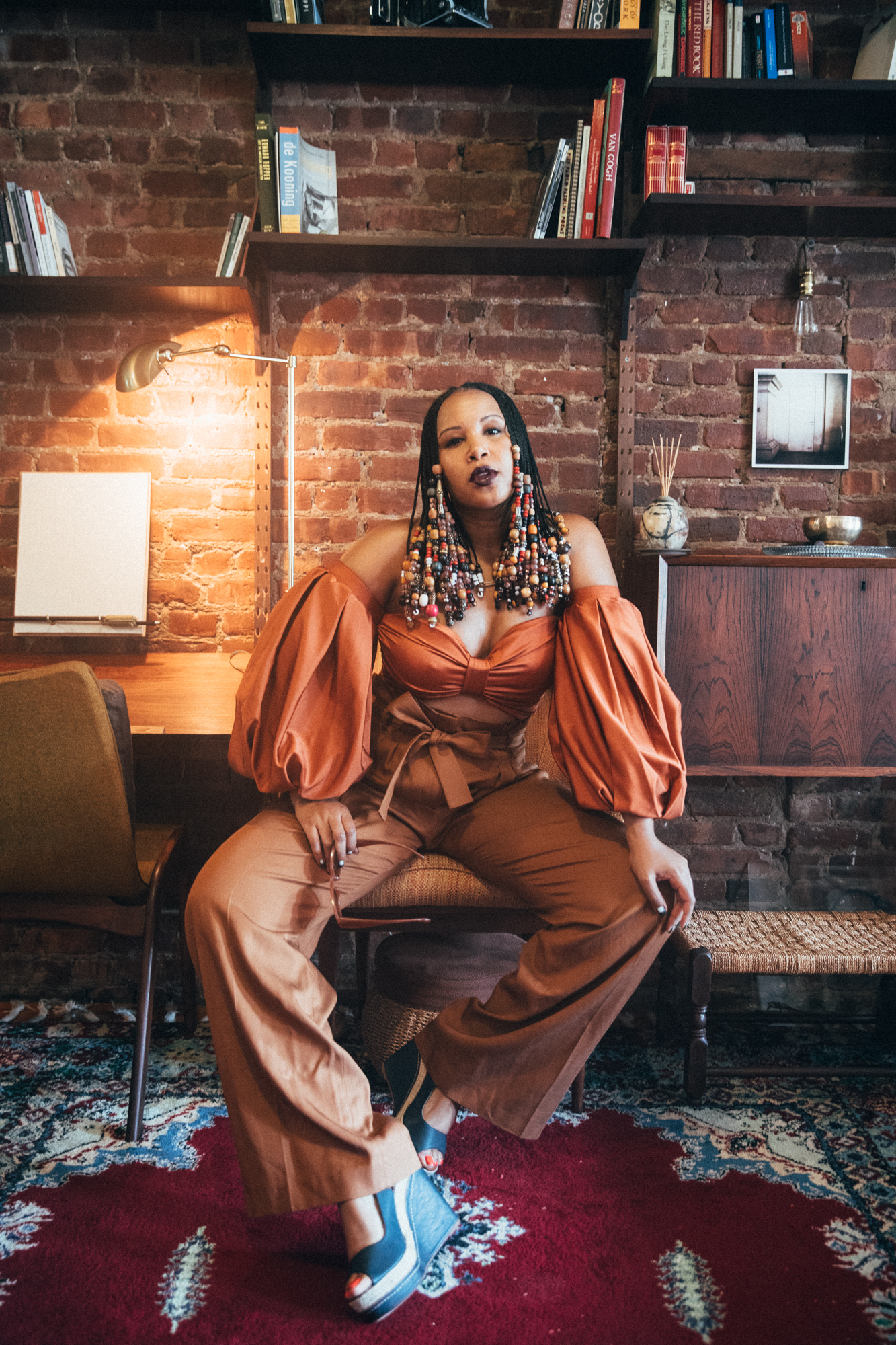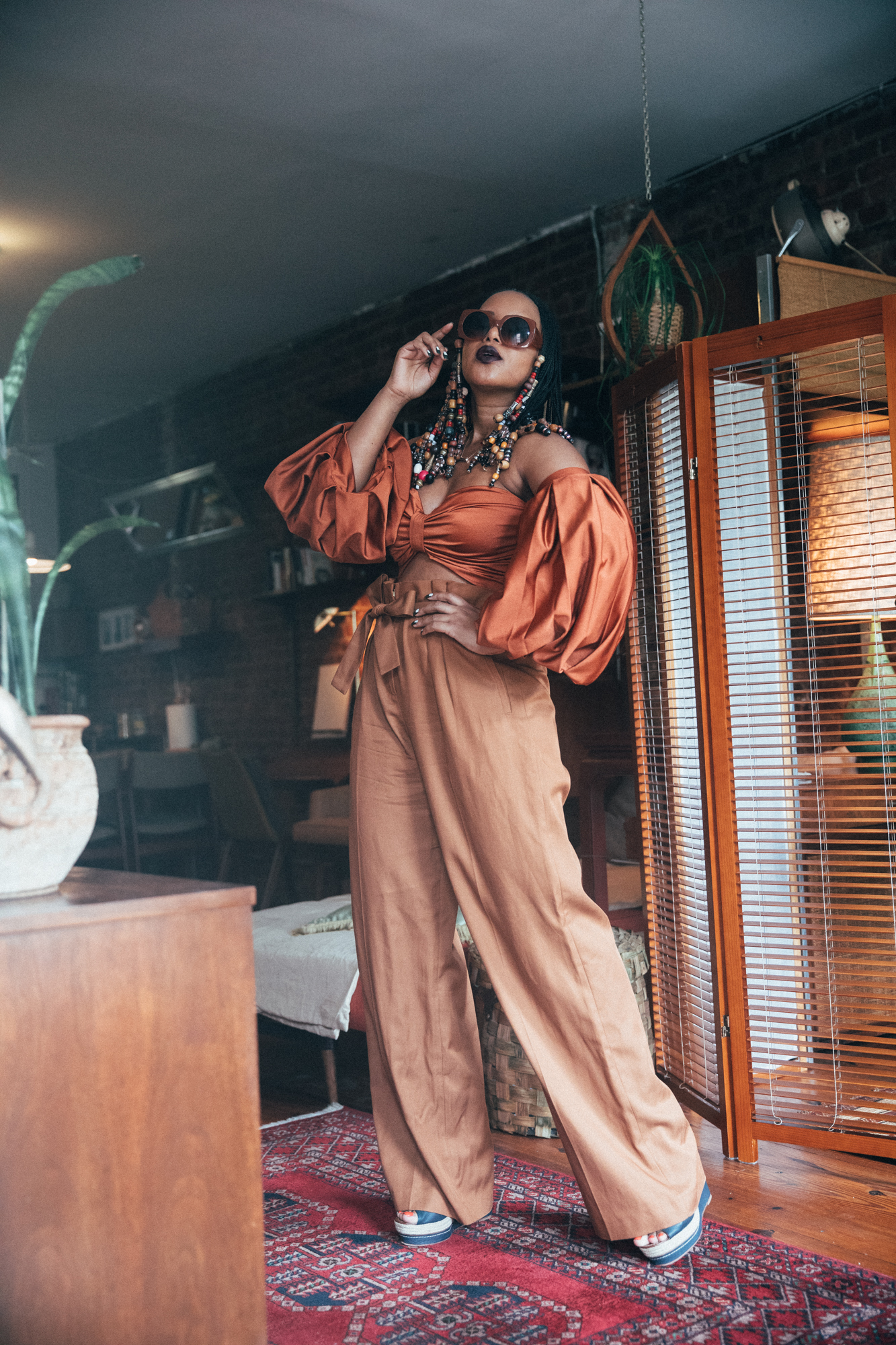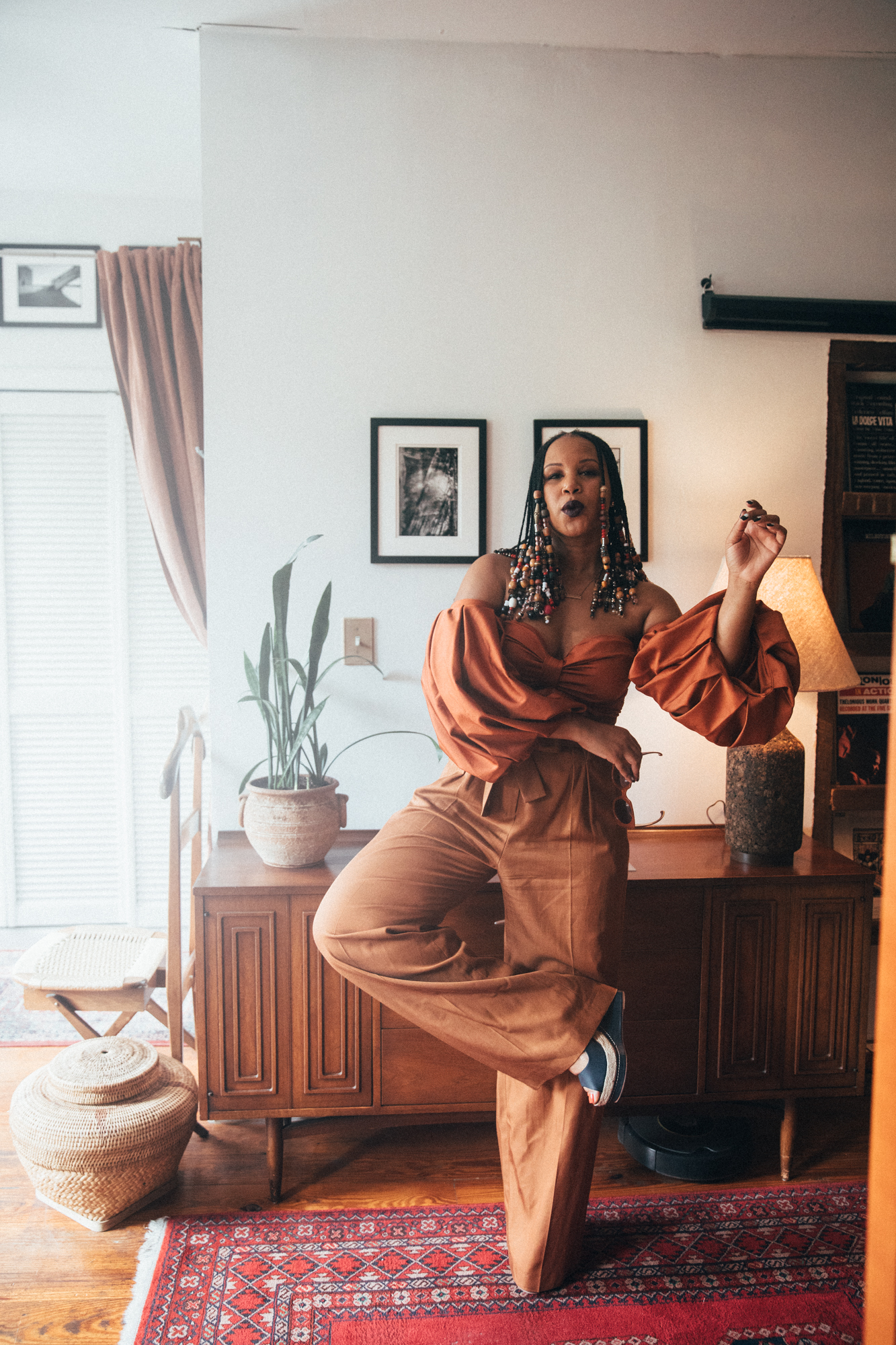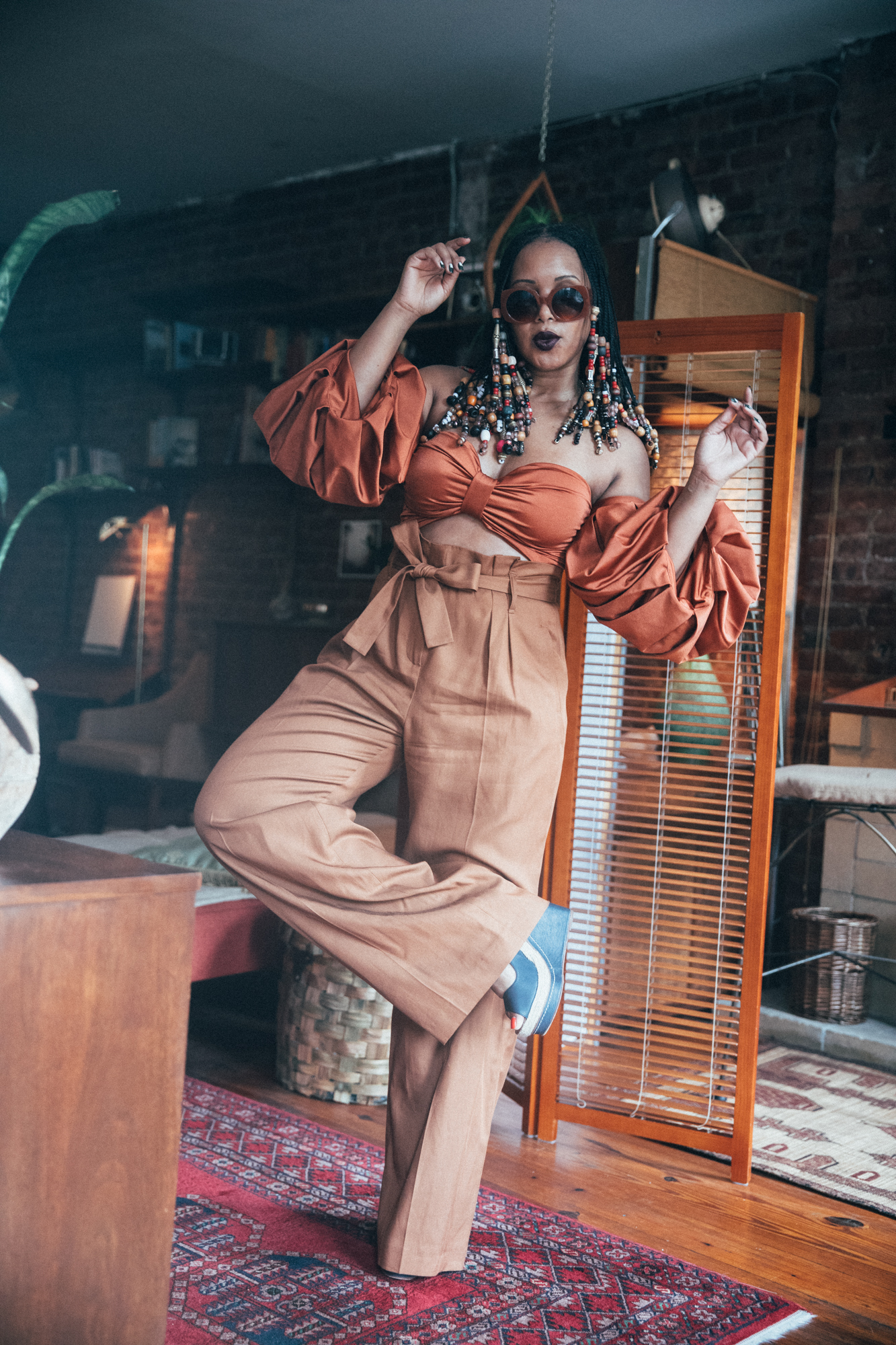 The Breakout Color of The Season: Rust
Ok, if you're a long time reader of The Werk! Place, you are well aware that I live for color and textures. I'm not afraid and I have dinner with them often!

However, you may have noticed a more subdued neutral color tone on my feed lately. Trust me, I'll get back to statement making colors and prints but rust has my heart for a minute. It's one of those colors that I never knew I needed in my life. Check out how I styled the Fe Noel Rust Puff Sleeve bodysuit here.

I mean look how good it looks against my skin! It's so rich and the hint of orange in rust will give the overall look a nice glow. This color makes a statement without being too loud! It, also, doesn't hurt that this hugely popular 70s tone, plays nicely with my 70s inspired braids with beads style.

If you don't want to always rock a monochrome look, seek out the color wheel for assistance. Rust will pair nicely with blue, green, and purple, as well, as adjacent colors yellow, red and brown. In a previous look, I paired rust with baby blue and it werked out just fine!
#TWPApproved Pieces
I encourage you all to try out this color for yourself. Of course, there are different shades of rust. So, play around and find the right shade for your skin tone. Bay-bee, when you do, you'll likely be in love, too!

Get the details for this look below and get into a few #TWPApproved pieces from the inter-webs here:

Click the photo for more details and to purchase!

Get The Look
Fe Noel Rust Puff Sleeve Bodysuit – Sold here
Arthur Pants c/o Sezane – Sold here
Paloma Barcelo Wedge Sandals – No Longer Available
Zara Sunglasses – No Longer Available

Photographer: Elton Anderson